Japan-U.S. Teacher Education Consortium
29th Annual JUSTEC Conference
JUSTEC 2017
JUSTEC 2017 was Successfully Concluded!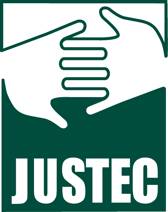 Sep. 14th – Sep. 17th, 2017

Supported by
The U.S. Embassy, Tokyo
The Ministry of Education, Culture, Sports, Science, and Technology, Japan
The American Association of Colleges for Teacher Education (AACTE)

Host University: University of Hawaii at Manoa

JUSTEC 2017 Theme:
Professional Development in Teacher Education


Proceedings and Abstracts of the 29th Japan-U.S. Education Consortium

Keynote Address: Dr. Thomas Jackson




Specialist Faculty member, University of Hawai`i at Manoa




Director, p4c Hawai`i and the Uehiro Academy for Philosophy and Ethics in Education





gphilosophy for children Hawaiei (p4c Hawaiei) is an innovative approach to education that is transforming the schooling experience by engaging people in the activity of philosophy. The p4c Hawaiei approach aids students and teachers in converting traditional classrooms into intellectually safe communities of inquiry. Together, they develop their ability to think for themselves in responsible ways by exploring gbig questionsh that arise from their interests, experiences, and learning contexts. The school visit on Thursday is tied into the keynote address to see gphilosophy for children" in action in the classrooms.